One of the the things that I found the hardest to figure out when I started my business – Was how do I find a good rhythm. How do I master a workflow when I feel like I don't know if I am coming or going. So I thought I would share my workflow with you. It came to me  about 3 months ago and I used it through my Holiday season and I LOVED how it worked for me..
EDITING WORKFLOW
Right when I get home – I upload all of my images to Lightroom -
It is here where I  go through the batch and 5 star my favorites – depending on the shoot this ends up being about 150-300 images. ( remember I am an overshooter)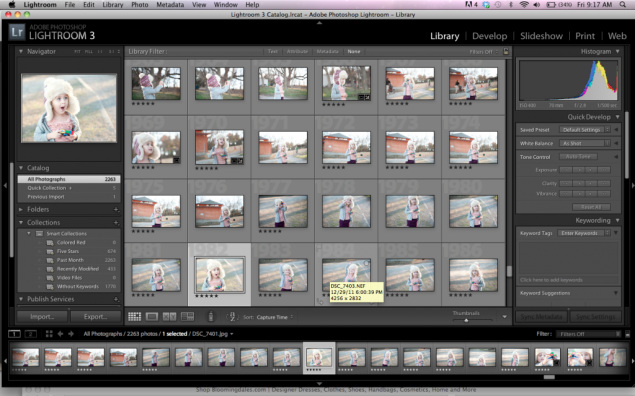 Next I go through the five stars and double check the eye clarity and make sure that they are up to my standards. If they aren't they get deleted.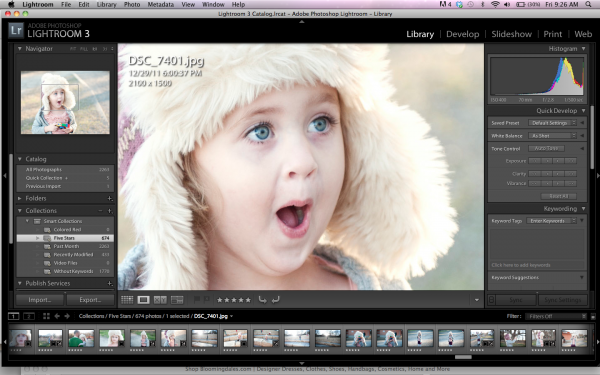 Here is where I create my first folder – and save all the images to my desktop and to my external hard drive. I always name the folder by the mothers name -since these are the unedited versions I make sure that I include" Unedited" in the folder name. EX – Liz LaBianca Un-edits. This is your BACK-UP. INcase something happens. I highly suggest doing this. You don't want to have to go back to your client to tell them you lost their session because your computer died and you didn't back it up.
Now – I send the Lightroom image off  for some photoshop magic.

Once I finish my edit – I Create  A NEW folder. I include the these 3 things in the name of the folder.
1.) Moms name (and sometimes last initial) – Makes it an easy find when you are trying to locate it later
2.) Season we shot in
2.) The year
Here is also where I save a few of my images for any facebook shares. Always putting a FB in front of the image name – since it has been websized, I don't want to risk it being confused as a high-res image.

Next up – I head to my desktop and locate the folder and open all the images up in Lightroom. See the Images below if you are unsure how to do this.



Be sure to Click ALL Photos so that Lightroom will know that you want to see all the images in the folder.

Here is where I make my final tweaks. Nothing major –  Maybe bring my midtones down a touch – or increase the contrast a bit. We all know that sometimes our eye calibration can be off ( maybe because of a late night of editing – or a late night of fun the night before)

Here is where I Batch Save my folders -Be sure to highlight all the images in your folder.

I create the web sized folder – Be sure to include the word Web in the Title. This folder is for my website client proofs)
Be sure to click the correct websize and that you watermark your images – you will find this if you scroll down while the export dialog box is open.


Once the client has given me a thumbs up – I then batch save the High Res Folder. I include these four things in the Folder name.
- Moms Name
- Season
- Year
- the word "FINAL" – This differentiates itself from the other folder – and I know that everything is correct and ready to go in this folder.

And Voila  - that is my editing workflow in a nutshell. Hope this helps you out and gives you a little guidance.
Cheers to Ringing in 2012 with a solid workflow!